Ryan Leaf broadcasting UL, Appalachian State football leaves fans feeling mix of pity, joy
Erik Hall
The Daily Advertiser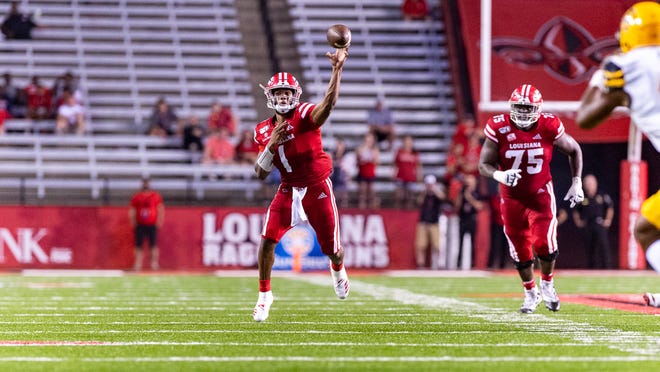 LAFAYETTE, Louisiana — The color analyst for Wednesday night's Louisiana vs. Appalachian State football game was Ryan Leaf, the former No. 2 pick in the 1998 NFL Draft.
Leaf did the ESPN2 broadcast with play-by-play voice Clay Matvick.
Leaf played in the NFL from 1998-2001 with the San Diego Chargers then Dallas Cowboys. 
From 2009-14, Leaf had a series of legal and substance abuse troubles. In May 2012, he pleaded guilty to drug and burglary-related charges in his home state of Montana.
He was first sent to a treatment center but was sent to prison less than eight months later after violating the conditions of his treatment plan. He spent half of his five-year sentence incarcerated in Montana before being released Dec. 3 2014.
As fans found out Leaf broadcast Wednesday's game, they had a range of reactions. Here are the best reactions. Appalachian State defeated Louisiana 17-7. 
Shock to Ryan Leaf broadcasting
Pity for Ryan Leaf broadcasting the Sun Belt
White privilege in Ryan Leaf joining ESPN?
Many fans pleased to see Ryan Leaf broadcasting
Erik Hall is the lead digital producer for sports with the USA Today Network. You can find him on Twitter @HallErik. 
Read more UL football news: