What Vanderbilt's next football coach should know about the job
Adam Sparks
Nashville Tennessean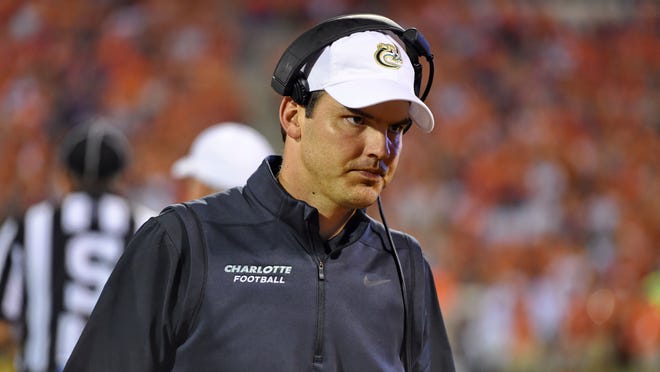 Dear future Vanderbilt football coach, there are some things you need to know before taking this job.
Winning at Vanderbilt is hard. Derek Mason was fired Sunday after going 27-55, averaging less than four wins per season.
But the program has patience and relatively low expectations. Mason kept his job for seven seasons, received two contract extensions and earned more than $3.5 million annually at the end.
POSSIBLE CANDIDATES:Coaches that Vanderbilt could consider to replace Derek Mason
The Vanderbilt job offers unique challenges, rewards and a culture unlike any in the SEC. Before signing on the dotted line, here are some things you need to know:
Facilities are promised, rarely delivered
You'll be told that new facilities will be built soon. Maybe they will. But don't be shocked if you're let down.
Vanderbilt Stadium has not undergone a major renovation since 1981, while all other SEC stadiums have received multiple face-lifts during that time. There appears to be a greater push to build a new football team facility for everyday use, perhaps as an end-zone complex.
It's part of an ongoing master facilities plan that's been through three athletics directors, multiple architecture firms and facility audits just in the past two years. And still little has been done.
Athletics director Candice Lee, who took over in May, hired deputy AD Tommy McClelland to jump-start fundraising and facilities plans. They may finally get something done. But similar plans over numerous decades rarely led to anything substantial.
New athletics director talks, but also walked the walk
Lee's rhetoric about moving the athletics department into a new era is convincing. The former Vanderbilt basketball player wants to win, and she will say that emphatically during the interview process.
BEFORE SHE WAS AD:How Candice Lee went from gutsy athlete to athletics director
But Lee is also in an awkward position. Because she's worked in the Vanderbilt athletics department for 18 years, Lee is associated with the past approach of putting almost everything on campus ahead of sports.
Proceed with caution but give Lee the benefit of the doubt. Remember this is also the same woman who had four ACL tears, battled through two medical redshirts and dragged herself up the court to get to the Elite Eight in her senior season. She wants to win.
Winning is hard at Vanderbilt
History doesn't lie. Since 1953, only two of the last 14 coaches left Vanderbilt with a winning record. Steve Sloan went 12-9-2 in 1973-74 and left for Texas Tech. James Franklin went 24-15 in 2011-13 and took the Penn State job.
Winning in the SEC is difficult at any school, but it's even harder at Vanderbilt. Do your own research about why that is. But be prepared to fight for every victory because they won't come easily.
Less success yields greater accolades
On the positive side, you don't have to win an SEC title to make your mark at Vanderbilt. Franklin's teams finished fourth in the SEC East in three straight seasons, and he landed a premier job for making the Commodores relevant. Mason got contract extensions after each of his bowl seasons with a 6-7 record.
The Vanderbilt job can halt the rise of some coaches' careers. But it can also catapult the right coach if he wins at a relatively moderate level. It's a high-risk, high-reward proposition.
Recruiting must be very strategic
Vanderbilt is a three-star recruiting school. Despite landing a few four-star prospects, most of Franklin's classes were saturated with three-star signees. Almost all of Mason's recruits were three-star prospects.
Maybe you can do better. But be prepared to recruit players under high academic standards and compete against SEC schools with better football traditions. Having a campus in Nashville is a big plus, but the challenges won't go away.
That means you must be strategic in finding players that fit your system and philosophy, regardless of recruiting rankings.
Talk to Tim Corbin
Call alumni, coaches, agents and even media to get the real story about the job. But if you're not talking to Vanderbilt baseball coach Tim Corbin, you're doing yourself a disservice.
Corbin turned a somewhat irrelevant program into the best in college baseball. He figured out how to raise funds, upgrade facilities, recruit players, grow a fan base and create a winning culture at a ballpark that connects to the football stadium.
College baseball and football don't present an apples-to-apples comparison. But Corbin knows what's fair and foul about Vanderbilt's approach to athletics and the nuances of the landscape.
If you're a finalist for the job, call Corbin. But you may be put on hold if Franklin, Brad Stevens, Tom Crean, Tony La Russa or other notable coaches are on the other line. They've sought his wisdom before, which is why you should call him.
Reach Adam Sparks at asparks@tennessean.com and on Twitter @AdamSparks.